We started off the second day in Dublin with a little bit of stress. My own iternary was full for the morning, so we had The Bald Barista make us some good coffee to go and made our way to the Northside to get some morning kids clothes sale shopping done for another friend. Let's just say that escalated quickly and I really hope that the stuff I bought fits her kids… I was so overwhelmed with the place I was almost running late for my main event of the day: The Delicious Dublin Food Tour.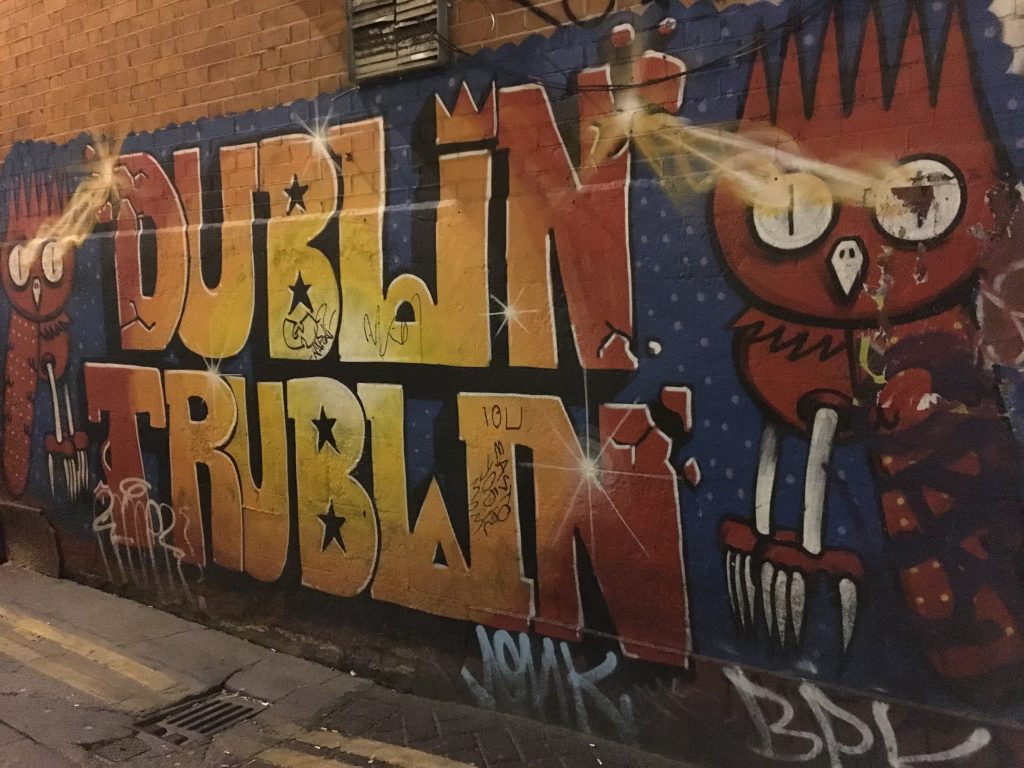 I had done a French food Christmas tour with Ketty and follow her blog and her instagram ever since. Maybe someone can relate to the feeling you know someone cause you have been following them online for a long time… She is a very knowledgable, Ballymaloe cookery school-trained Foodie and a great ambassador for Irish food. She knows the Dublin food scene in and out, has the cutest French accent and guides you to some of the top spots around town during the tour. There were some cancelations, so my group was very small, which I found very pleasant. I can't really tell what the highlight of the tour was…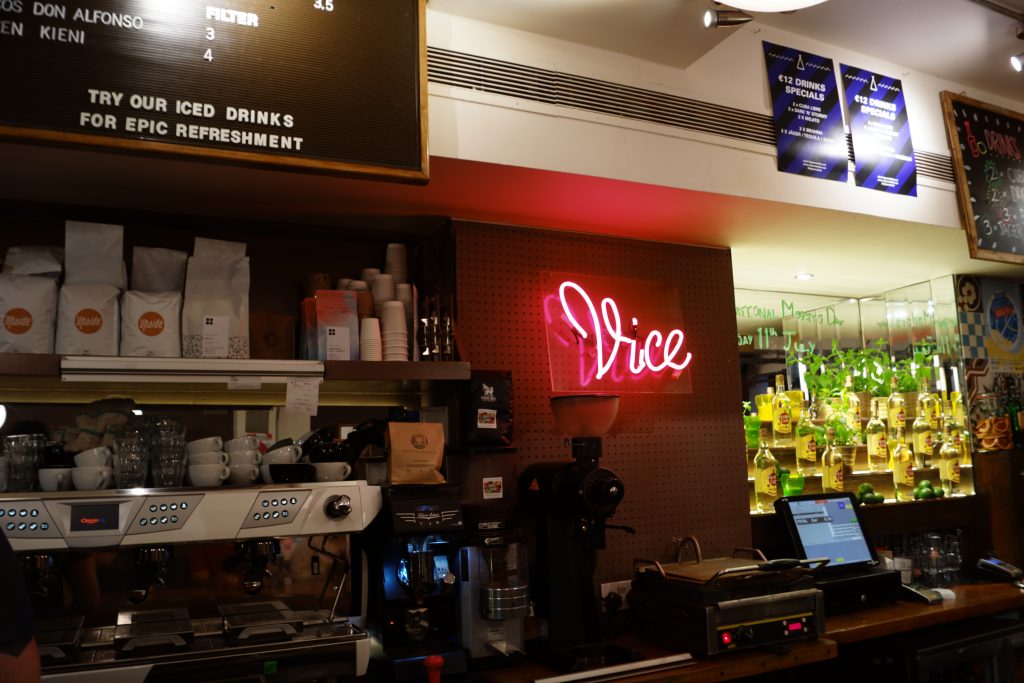 When "Follow your dream" becomes the story of your life
And I don't want to spoiler the whole tour, I can only recommend to join if you like to sample some really good Irish food and get the best recommendations from a local who really is into food. The tour itself, the stories, the information given, the very friendly people we met and the delicious food were truly inspiring. Maybe one day I just pack up, move to Ireland and open my own bakery 😉 But first I have to learn to make as fantastic Scones as sold in Camerino bakery. The story of the owner was the most inspiring thing I heard in a while and it showed me how important it is to have a passion to follow to easen out the dullness of an office job.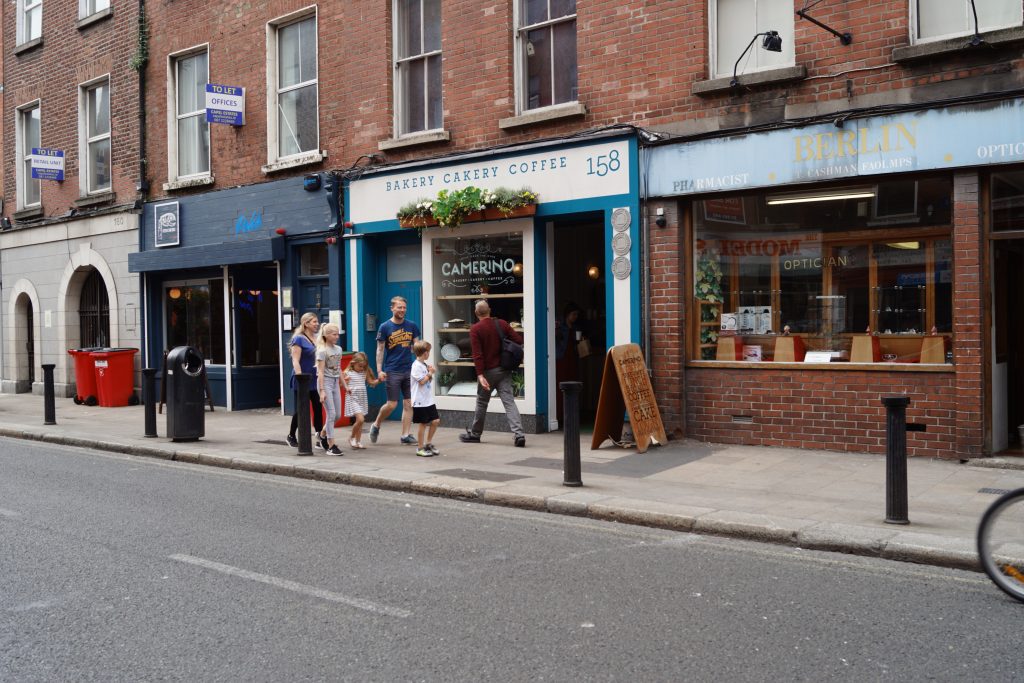 If you are in Dublin on a Sunday, there is a small but lovely farmers market on Meetinghouse Square in Temple Bar. You can get some Irish veggies and fruit, can see what's in season and randomly run into a group of people that went to school with your travel partner…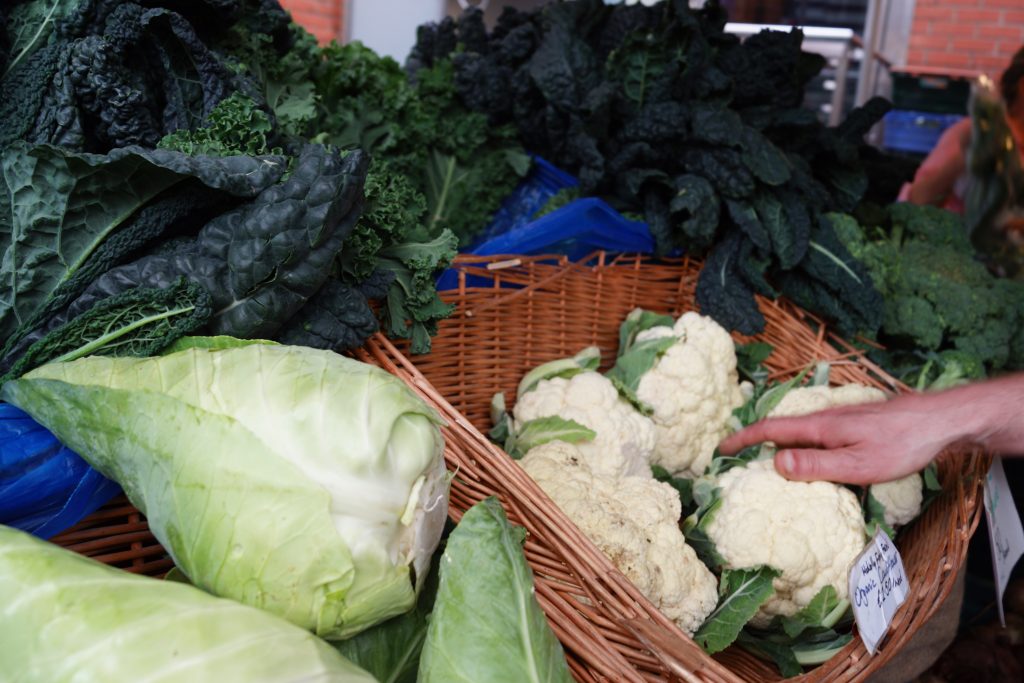 The market is rather small but still offers a decent variety of things to buy there. Irelands only wine producer has a stall there, as well as a local farm from north country Dublin, you can get Mexican and Indian food, Oysters, small batch roasted coffee, sugarfree chocolate made in Ireland from real cocoa beans or simply the ingredients to make some healthy granola at home.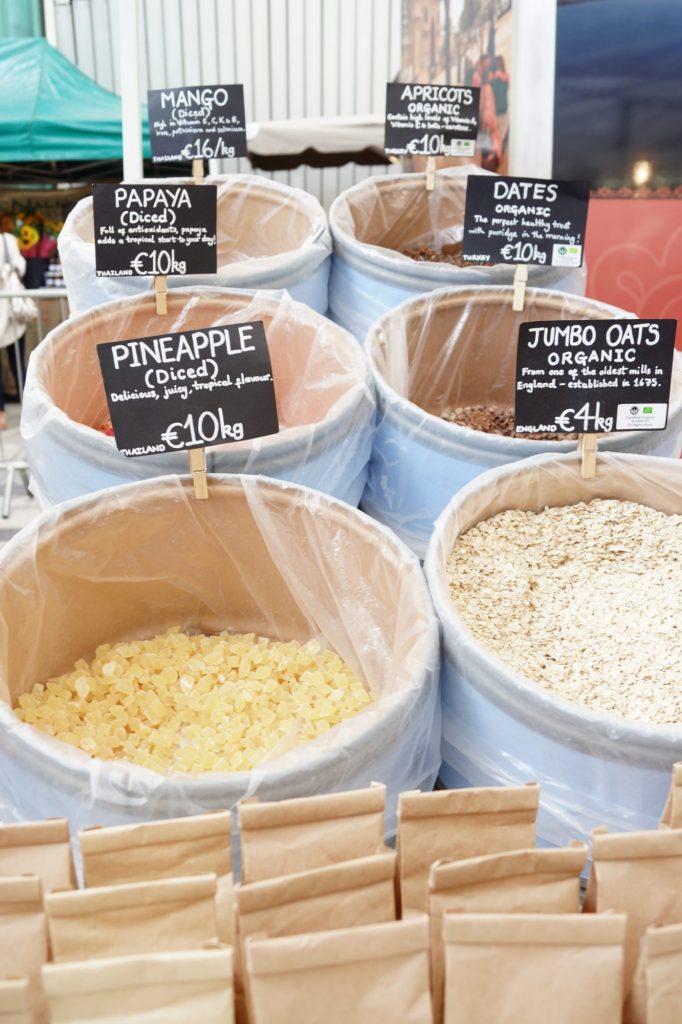 While I tasted my way through delicious Dublin my friend visited the Mummies in St. Michan's Church and attended mass, cause when in Ireland why not?! We spent the rest of the afternoon with some shopping and a few Donuts cause I hadn't had enough to eat all day <irony off>.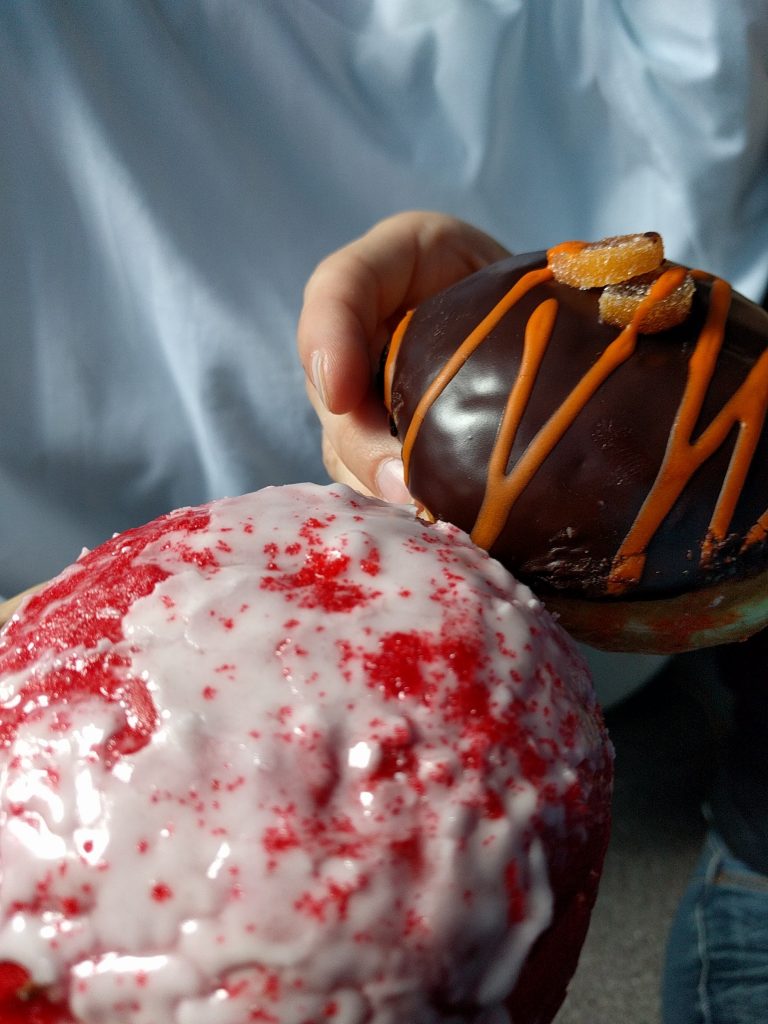 When the sugar rush kicked in, we decided to go out for a pint and ended up in The Church on the north side of town, because where else in the world are former sacred grounds repurposed to be used as bars, galleries and homes?!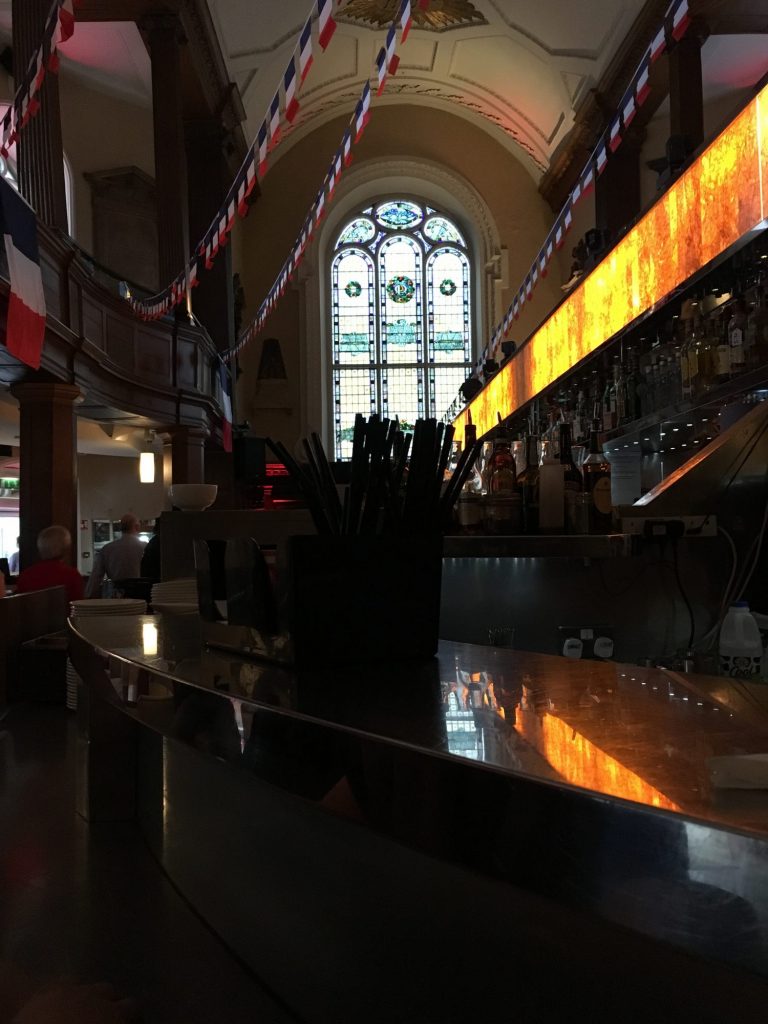 Even though tired we went for a walk to see the Beckett-Bridge that looks like a harp at night and to walk off a few of the excess calories we binged on earlier. But when on holiday you really got to treat yourself, right?!
Read more about our trip Day 3: Dublin > Killney Hill > Wicklow Mountains
More craic in Atlantis: Day 1 | Day 2 | Day 3 | Day 4 | Day 5 | Day 6 | Day 7 | Day 8 | Day 9